Emergency Preparedness Seminar: It's Not A Matter of "IF", It's a Matter of "WHEN"
7/23/2019 8:00 AM
7/23/2019 10:00 AM
Description
We've heard it before… it's not a matter of "if", it's a matter of "when"?
Are you confident that you and your team know what to do in the case of a major emergency, including a massive earthquake or other substantial citywide catastrophe? Having a small safe refuge area may not be enough when faced with crowded buildings in a crowded city. We need to be informed, prepared and ready. Learn with those who are in-the-know.
Take aways from this event will be:
What to do in the case of a massive earthquake and/or major emergency

What's new in emergency response as presented by LAPD/Fire Department/Emergency Management Division

What and where does it mean during a "mass evacuation"
Sponsorships are open for this event here.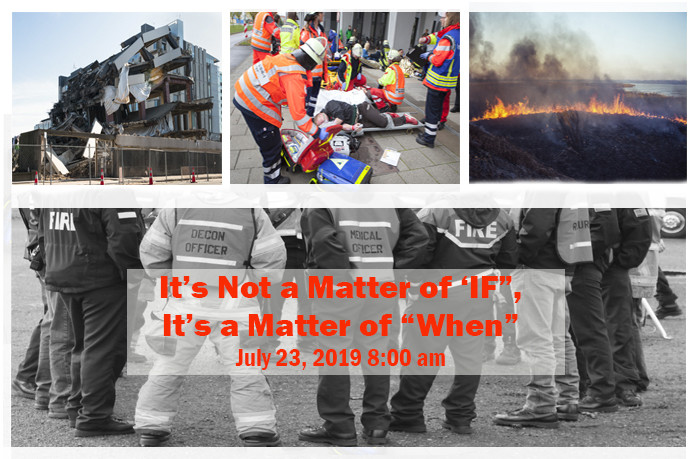 Pricing
Free for Principal Members who pre-register.
If Principal Members do not pre-register, the cost will be $125.00 at the door.
Registration rate for Associate and Professional Members: $70.00
Non-Member: $250.00
Bank Of America Plaza
333 S Hope St Ste C100 Auditorium



Los Angeles

,

CA

90071-3003



Categories
Professional Development